Are you looking for some fun ice skating cake ideas for a birthday party or other event? Look no further than this list of fun and fabulous ice skating cakes to inspire you.
This list contains everything you need including:
Ice skating cupcakes
Ice skating cake toppers
Winter wonderland themed cakes
Ice skating birthday cake ideas
All you have to do is pick which one you want to make! Pair them with some of our other ice skating party treats and you have the perfect feast for your skaters.
This post contains affiliate links. Please read my disclosure for more information
MORE ICE SKATING PARTY FUN
Free Printable Ice Skating Party Invitations
Ice Skating Cake Ideas
These winter wonderland themed cakes and cupcakes are perfect for your ice skating or hockey party. Just click through for the tutorial and recipe for each one.
This simple cake with snowflakes on the side is perfect for your ice skating event
I love the fun snowballs on this cake. You can make them out of dough or make cake balls using the recipe from the snow ball fight cakes above.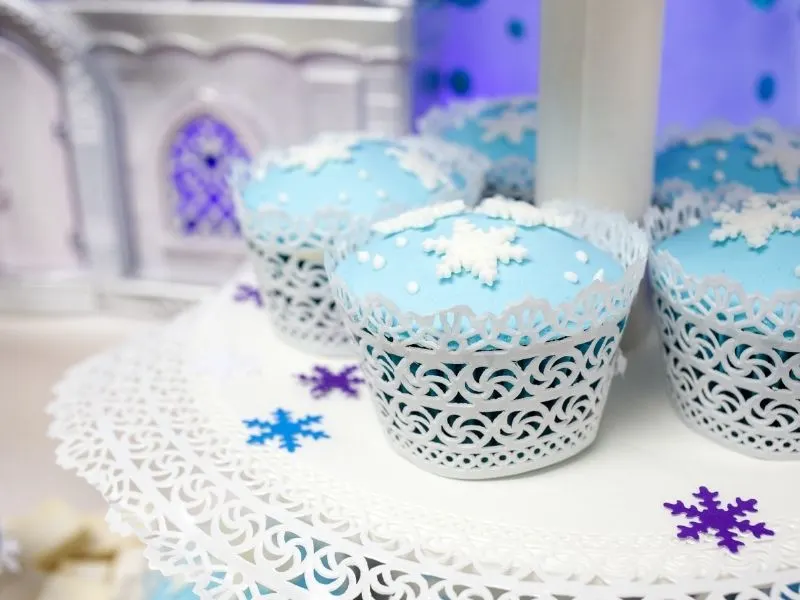 Simple blue cupcakes with snowflakes make the perfect ice skating cupcakes.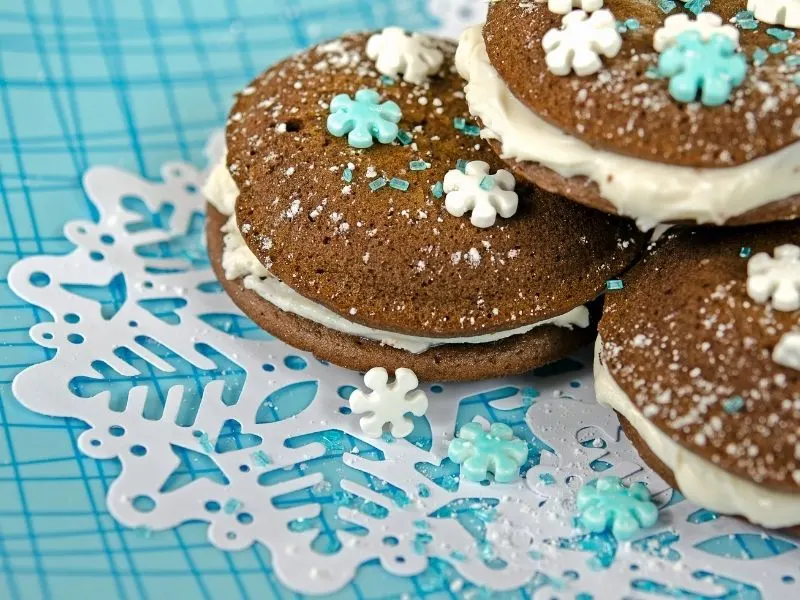 These whoopee pies are another fun alternative to a traditional ice skating birthday cake.
I've already included an ombre cake in this list but you can use the recipe for that one to make this pretty design – top with an ice skate topper or something else winter themed.
Keep it simple with a plain white cake design and paper trees or snowflakes.
You can easily make a simple cake using a rectangle pan then edge with mini marshmallows to make this cute cake.
Who said you cake has to be blue? Pink cupcakes with cute snowflake sprinkles are perfect for an ice skating party treat.
Ok so this cake is holiday themed but you can easily turn it into an ice skating cake with a cute topper!
I love the bow on this cute ice skating cake!
How cute is this ice skating birthday cake? My daughter would love it!
I love the 3D ice skate topper on this cake.