If you love skating and you love travel, why not combine the two by visiting one of these hotels with ice skating rinks on the grounds?
From urban rooftop rinks to dreamy mountain escapes, there are lots of awesome hotels where you can ice skate in luxury.
In this post we will look at some of the top hotels worldwide that have their own private ice rink too.
To read more about each hotel, just click the link and you'll be able to check rates and availiability.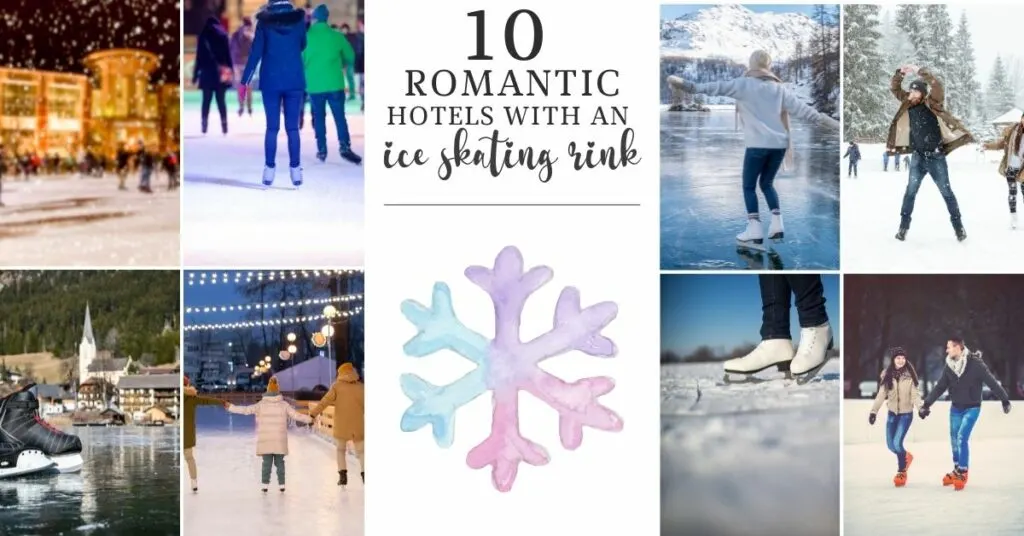 This post contains affiliate links. Please read my disclosure for more information
MORE ICE SKATING FUN
What To Wear Ice Skating Indoors (Top 11 Must-Haves)
50 Best Ice Skating Movies Of All Time
Hotels With Ice Rinks
In this list you will find hotels from across the globe that have their own ice skating rink. Some of the hotels have real ice rinks while other offer seasonal synthetic rinks to get you into the holiday spirit.
There is nowhere that is more of a winter wonderland than Switzerland and The Chedi is the perfect place to stay.
With a gorgeous backdrop and a real ice rink right on the hotel grounds, this is one magical place to be.
Immerse yourself in history in the lovely Pillar and Post hotel in picturesque Niagara wine country.
This 19th century hotel is in the heart of everything and offers an awesome outdoor ice skating rink during the winter.
You probably didn't expect to see Dubai on this list but anything is possible in this exciting city.
The ice rink at the Hyatt Regency is perfect for cooling off from the heat and there are even professional instructors who will give you a lesson!
Do you want romance and the perfect combination of a beach vacation with some ice skating thrown in? Check out the festive Skating By The Sea at the famous Hotel del Coronado in California.
With views of the pacific, this one of a kind experience gets better – guests can reserve a private rink-side lounge at Frostbite complete with roaring fire pits and holiday-themed drinks.
There is a reason that so many people choose Lake Louise as their honeymoon destination – it is extremely beautiful.
In the winter, you can skate on the lake right outside the luxury hotel and enjoy everything nature has to offer.
Here is one of my favorite hotels with ice skating rinks. This beautiful 5 * castle offers magnificent views over Zurich, the lake and the Alps.
The 6000 square meters, the ice skating paradise that is the Dolder Kunsteisbahn rink is one of the largest open-air ice-skating rinks in Europe.
Nestled on the shores of Lake Tahoe, North America's largest alpine lake with views of the Sierra Mountains, is the boutique Edgewood Tahoe Resort™.
The outdoor skating rink, "Edgewood on Ice" looks like a rustic rink straight out of a Hallmark Christmas movie.
Spruce Peak Resort, Vermont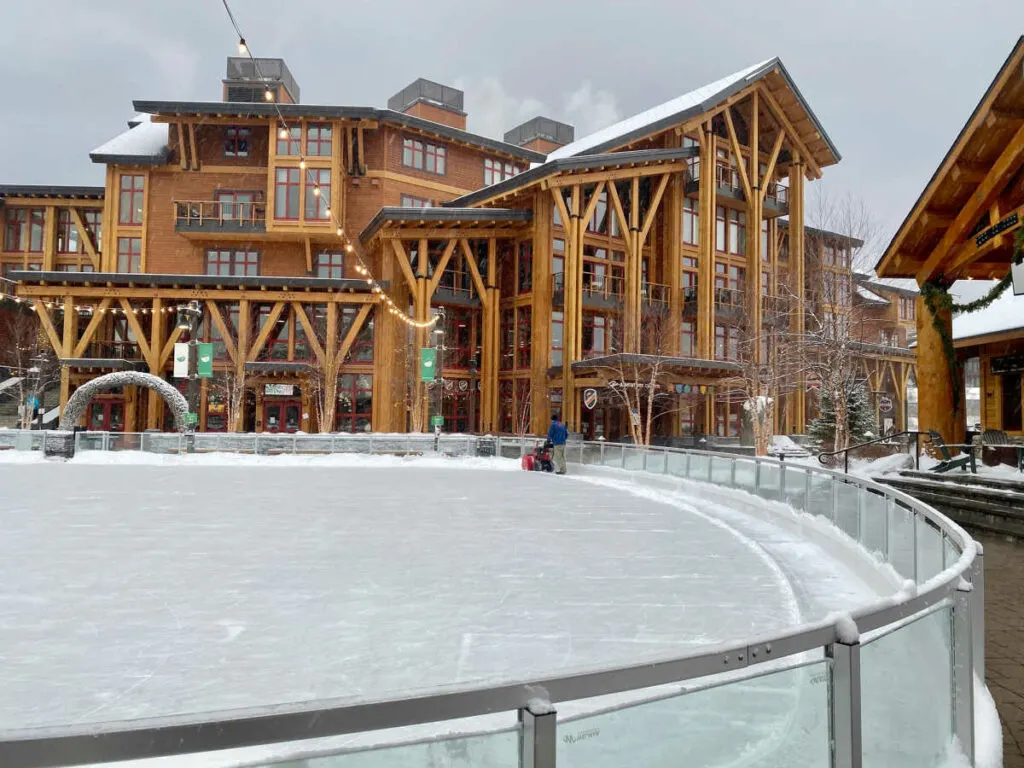 If you love winter sports in general then you Stowe is for you! This all-American ski resort is a paradise for anyone who loves getting outdoors in the cold.
The ice skating rink is open seasonally and is surrounded by magical views of the ski slopes.
Nestled in the heart of Manhattan is a one of a kind ice skating rink, and holiday experience.
Book "The Holiday Suite Spectacular" for the Christmas of a lifetime. First, you will be treated to a private rink on top of the 2500 sq ft rooftop.
Other treats include a private rendition of The Nutcracker and Bergdorf Goodman all to yourself for some Christmas shopping.
The Kulm, St Moritz, Switzerland
The hotel ice rink is open until the end of February and offers amazing views of the alps in a beautiful setting.
With other amenities such as snow bound horse and carriage rides and skiing galore, this is a winter lovers paradise.
Bisha Chalet, Toronto, Canada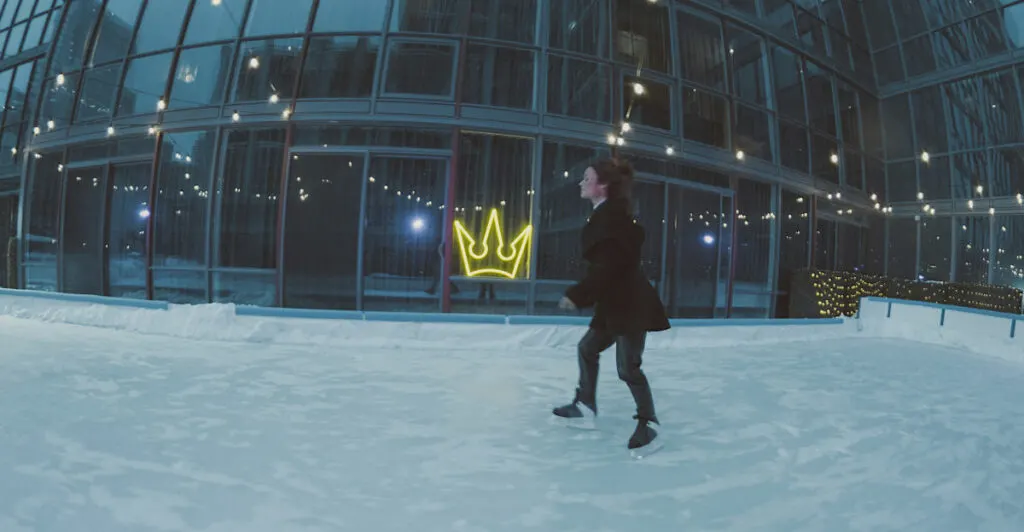 Here's is another Canadian hotel that has an awesome ice rink! The Bisha is located in the heart of downtown Toronto and in the winter months they have an incredible ice rink right on the roof top.
Take in the city skyline while skating to your heart's content – it doesn't get better than that!